Behind Alara Cellars was an inspiration to bring together my two loves—Wine and Fashion. Fashion illustration can vary from being whimsical and flirty to bold and provocative. This is also the case for wine. I handcraft my wine and direct the art of the fashion for a harmonious show—"Vin à la mode",

The rich handcrafted wine from Alara is only part of the story. As a good wine completes a conversation and a friendship, it's the label that completes Alara's image and connection to fashion. Behind the label is fashion designer Malene Grotrian.  Learn more about her.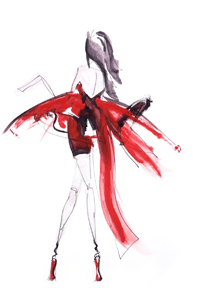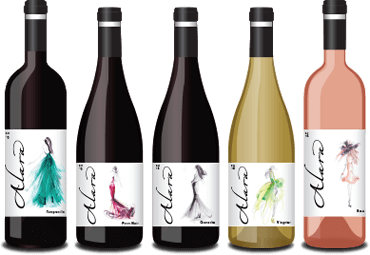 Rich in flavor, deep in artistic beauty, Alara wines are composed so you experience the wonderful expressions of its fruit. They are enhanced by artistic renderings of fashion to complement the taste you'll enjoy from each sip.
6500 Brem Lane
Gilroy, CA 95020
Saturdays & Sundays
12:00–5:00 PM
Map
Now open at
The Stomping Ground!
The Bay Area's new
wine destination.